Setting the stage for a successful edge pilot
A large-scale edge computing initiative typically starts with a pilot. A well-planned and closely evaluated pilot paves way for an efficient, frictionless, and robust wider roll-out across all of your edge locations. Let's look closer at how to set the stage for a successful edge pilot.
Keep reading: five things to consider during an edge computing pilot
Let us start by (repeating) some background and context about the edge. While this might appear basic, it's relevant to frame your edge pilot in time and in your overall organization. The pilot must address goals and challenges specific to the edge, not just running container applications in a small cluster.
We can start with a short look at the classical Law of * diamond
When considering your pilot, you should ask your organization's stakeholders, such as application owners and IT operations, questions about the following:
Latency/Determinism: determine your edge use cases' latency and response times requirements and use them as input in your pilot. Measurement is king.
Data/Bandwidth: Lay out your data strategy before implementing the pilot; which data resides at the edge, and which is pushed to the central cloud? What is the frequency and payload size of the data? This impacts not only the bandwidth cost but also the storage requirements for your edge hosts.
Autonomy: Edge sites might be required to run smoothly even when the connection to the central data center is temporarily unavailable. What are your requirements and possible scenarios? While the connectivity is the most referenced characteristic here, Murphy can show his face in other ways as well. Local IT activities are not always synchronised with the application teams. On-site staff might move cables to other ports, replace or upgrade hosts, etc. The edge applications should survive these kind of edge events as far as possible.
Privacy/Security: What are the privacy requirements, which data must stay on the edge site, and which data can be filtered and forwarded to the central cloud? Which are the security threats? How are the edge sites protected? Which data need to be protected in case of physical theft of the edge hosts? Encryption requirements for the data? Security-hardened edge nodes?
Another category to consider for your edge pilot is the challenges around the edge, some of them highlighted below:
Distributed at scale: Edge applications can be highly distributed with varying surrounding characteristics and limited local IT skills. The number of nodes can be extremely high, which puts special requirements on remote management and monitoring. Efficient ways of managing the roll-out and lifecycle of the infrastructure need special attention for the solution to be efficient to operate.
Extensibility: Edge computing nodes will typically be very purpose-specific to their environment and workloads. However, the workloads in a location will change, and new ones will emerge. Edge computing platforms might need to be both special-purpose and extensible. An edge computing strategy should attempt to predict future workloads and enable others beyond the planning horizon.
Ask yourself: what do you want to accomplish with the edge pilot?
The key to success when piloting applications at the edge is considering the long-term perspective. While quick wins are important, the distributed and variegated nature of the edge makes it crucial to design the edge strategy based on a holistic view of the complete edge environment.
Keep reading? In this article, we list five things to consider during an edge computing pilot.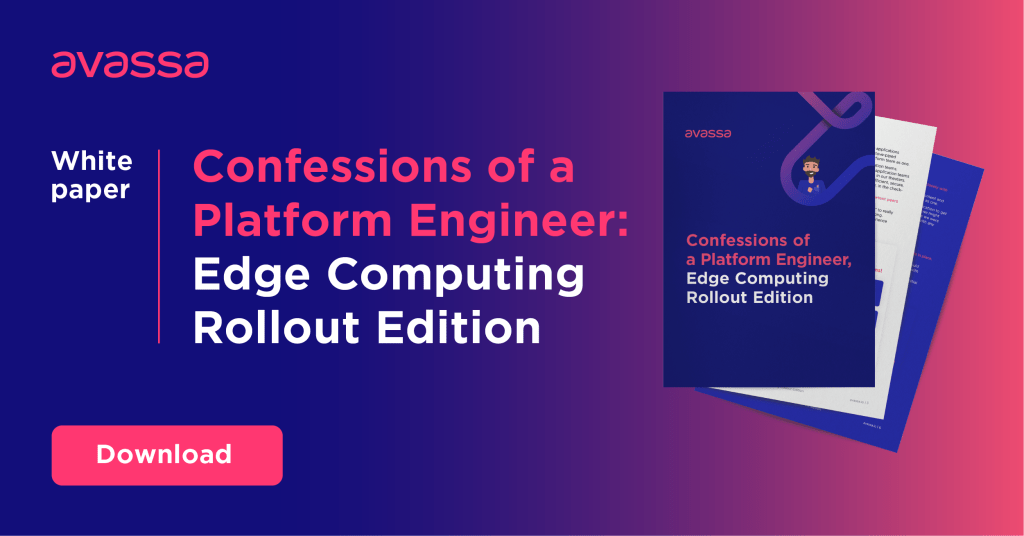 LET'S KEEP IN TOUCH
Sign up for our newsletter
We'll send you occasional emails to keep you posted on updates, feature releases, and event invites, and you can opt out at any time.