Edge Application Management in 5G & Service Providers
Your 5G edge.
In order to efficiently deploy and operate the 5G network service providers need a solution that efficiently can orchestrate containers at the edge. MEC orchestration and vDU container management requires a solution that manages the complete container lifecycle management: define, deploy, monitor, upgrade.
Avassa can complement solutions for the 5G central core orchestration with a purpose built container orchestrator for the edge. Avassa drastically reduces the operational pain to manage the distributed edge sites.Avassa enables business use cases around private 5G. It enables self-service portals to end-customers for deploying container workloads on the private 5G infrastructure.
Remote management, installations and onboarding of new sites
Declarative deployments and upgrades of containerized applications and CNFs
Small footprint purpose-built for far-edge installations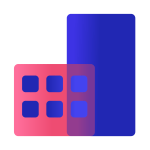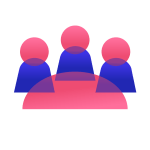 Comprehensive overview and control of which applications run where
Distributed security ensures a robust security posture in the event of physical theft
Edge-native monitoring and observability
Multi-tenancy enabling new business models for enterprise services
Reach out
Interested in learning more about our technology?
Send us a message and we'll let you know how we can help.