Application management in multi-unit restaurants
Your restaurant edge.
Multi-unit restaurant operators are working towards modernizing their restaurant IT to create modern and efficient customer experiences, with modern applications spearheading the transformation. Avassa empowers restaurant operators to bridge the gap between containerized applications and their distributed restaurant infrastructure. With our application orchestration platform for the edge, we enable restaurant IT operators to manage the lifecycle of container applications in their restaurants efficiently, securely, and at the speed of software.
Remote management, installations and onboarding of new restaurant locations
Application autonomy for offline restaurant operations and blazing-fast data processing
Declarative deployments and upgrades of containerized applications and application versions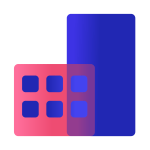 Distributed security ensures a robust security posture in the event of physical theft
Comprehensive overview and control of which applications run in which restaurant locations
Edge-native monitoring and observability
Reach out
Interested in learning more about our technology?
Send us a message and we'll let you know how we can help.