Avassa joins Intel's Open Retail Initiative as the edge is getting settled in retailer's in-store digital strategies
Stockholm, 23rd March 2022 – Avassa, provider of an application-centric edge PaaS, announce that they are joining Intel's Open Retail initiative to simplify edge application orchestration for retailer's globally.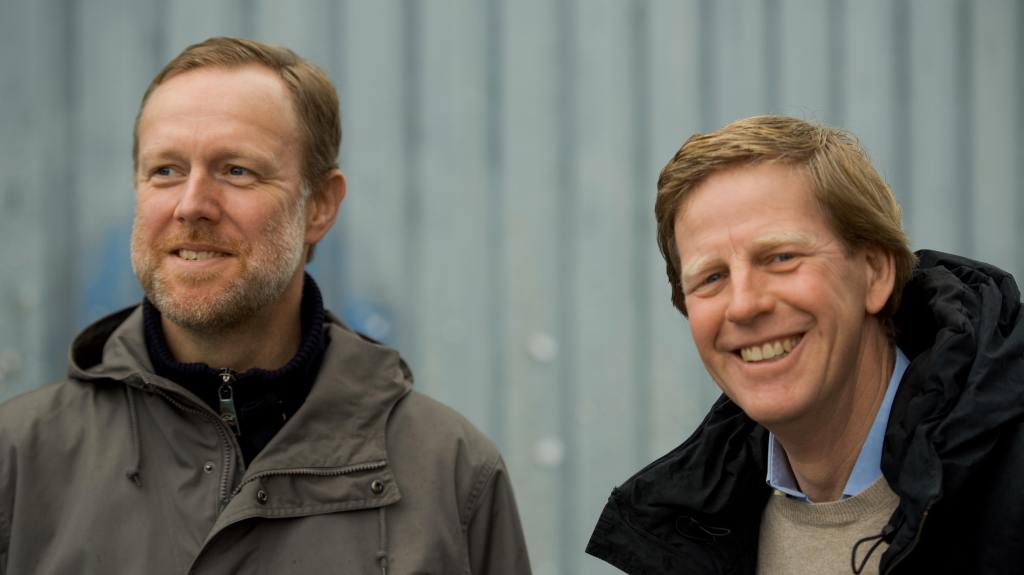 As retailers increasingly aim to bring their brick-and-mortar stores to parity with the rest of the assets in their digital strategies (the online commercial marketplaces being an apparent example), efforts are made to modernize the physical retail store using innovative applications to improve manageability, security, and the in-store customer experience. For these applications to run in a secure, robust, and compliant manner, some of them need to be deployed at the edge of the infrastructure — in the actual physical store space.
This is where edge computing comes into play, as a crucial addition to the cloud-native infrastructure that occasionally fails to meet end-user and device requirements inside the actual store. This push will require improved digital dexterity through a re-thinking and recalibration of the IT infrastructure with the promise of improved customer satisfaction, reduced returns and improved profitability.
Avassa now joins the Open Retail Initiative as an important step in supporting retailers with unlocking the cloud-operating model for their in-store infrastructure. Open Retail Initiative (ORI) is a collaborative community of organizations using open-source projects and vendor-proprietary solutions to drive digital transformation in retail.
"We know that innovation is key for retail. The ability to continuously roll out transformative features and applications both in-store and online is what creates truly unique and lovable experiences for customers. We appreciate the ORI as a catalyst for driving digitalization of retail and we hope to contribute with a much more easy-to-use and efficient way of orchestrating applications at the edge." says Fredrik Lundberg, CEO of Avassa.
The challenge of managing distributed digital infrastructure has historically been the manual nature of managing computers and related software in stores. This approach has severely limited the number of changes that can be performed over time and consequently the innovation power of retailers. Avassa is hoping to change this for the better, by making innovation power more accessible for retailers' in-store infrastructure.
"Retailers today need to focus on introducing always-on, connected, and centralized control of applications and infrastructure. This will lead to easier management and monitoring of applications and data and by extension — an innovative competitive advantage for retailers. By reusing the same tools for releasing and monitoring new versions of applications that are used for cloud-hosted applications also at the edge, companies can reach the same agility and speed of innovation provided in the applications they're running in hyper-scaler clouds." Carl Moberg, CTO of Avassa.
About Avassa
Avassa is a simple but powerful solution that allows your application and operations teams to build on their current application management tooling and processes. They simply extend their current practices and tooling with support for edge-specific features including:
Precise and granular placement of containerized applications based on site-specific parameters driven by well understood infrastructure-as-code principles
Zero-touch lifecycle management of the infrastructure components in the edge-locations including the container runtime, event logging, distributed secrets management, container registry endpoints, and many other features
A fully standards-compliant container orchestration system that easily integrates with public or private container registries and application release-orchestration providing the same build-to-deploy turnaround as public clouds
Platform teams should easily be able to introduce applications in a small number of stores, and then further expand the footprint based on meeting and exceeding application-level SLAs. With Avassa, application teams apply the same deep automation and declarative configuration they are used to but in distributed environments where application location matters.
LET'S KEEP IN TOUCH
Sign up for our newsletter
We'll send you occasional emails to keep you posted on updates, feature releases, and event invites, and you can opt out at any time.