Customer testimonial
Flasheye went from standalone product to scalable software-as-a-service
Flasheye is a leading provider of GDPR-compliant deviation and incident detection solutions. With extensive experience in creating stellar LiDAR sensor technology, Flasheye took a step forward in commercializing their technology, using the Avassa edge platform to start offering their solution as a service. This unlocked automated, secure, and centralized sensor management at scale and significantly reduced overhead.
Flasheye, purpose-built with application components at the edge
Flasheye offers a LiDAR solution with detailed processing of 3D data in real-time, ensuring early detection of deviations and dangers without compromising privacy and integrity. The solution is used to optimize industrial production lines and guarantee safety.
The Flasheye solution comprises three components installed on the customer site:
An industrial computer.
The Flasheye application as a software container.
A connected LiDAR device.
Due to the high data rate from the LiDAR device, the processing must be performed on-site and can not be sent to the cloud.
Flasheye chose Avassa to provide their product as a service to their customers. Avassa provides complete lifecycle management of containerized edge applications and unlocks scale.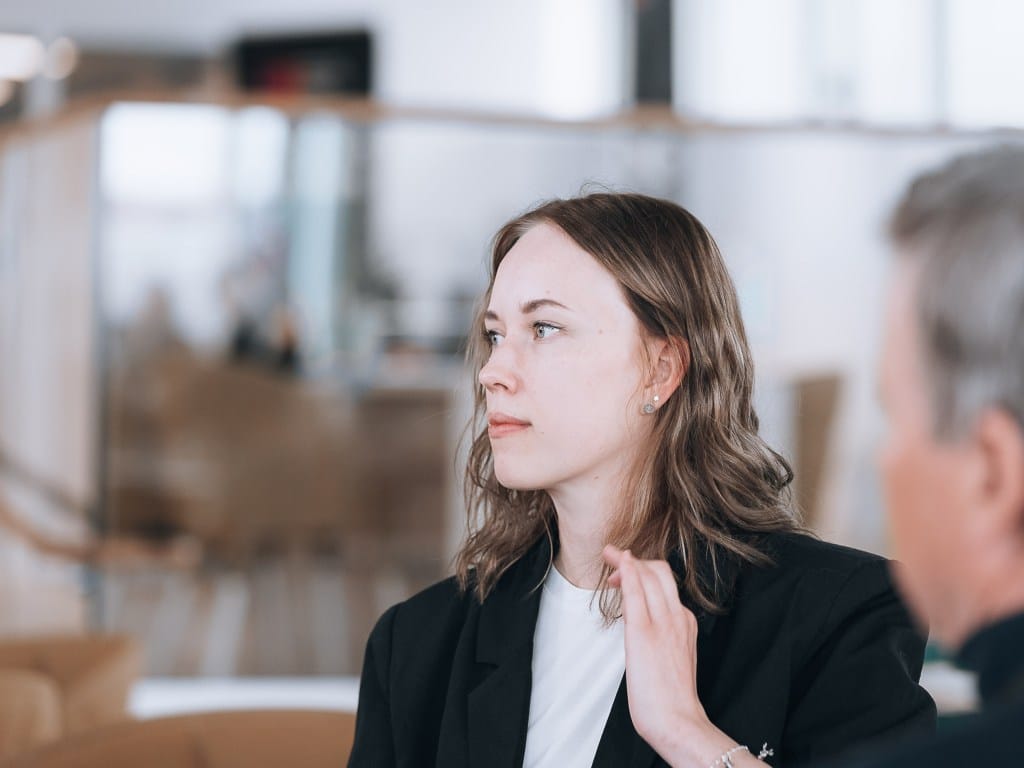 "Before including Avassa as part of our delivery, we had to manually install, version, and troubleshoot our LiDAR devices which quickly became very time-consuming as we began to scale. With Avassa, we are able to deliver our product as-a-service and lifecycle manage the distributed software in a centralized, remote, and secure fashion. This helps us significantly reduce overhead and instead focus on creative competitive new features for our customers."

Ida Rehnström, COO of Flasheye
Manual steps stood in the way of up-scale growth
Before using the Avassa platform, Flasheye faced challenges in scaling the solution due to:
Being bound to manual work to install the application.
Lacking a way to perform automatic updates of the application.
Being forced to do manual and reactive troubleshooting.
Having no or limited insight into the health of each running installation.
Remote, centralized and secure software management
Flasheye selected Avassa's edge application management platform to be integrated into their delivery. Avassa will be used to lifecycle manage the software running across Flasheye customers' LiDAR-powered environments. With a fully automated lifecycle and proactive monitoring, Flasheye has now turned to a SaaS model, unlocking customer delivery at a much larger scale.
The integration of Avassa's edge application management platform into Flasheye's delivery will enable the company to offer their LiDAR solution as a service at a much larger scale, reducing overhead and allowing them to focus on developing new features and remaining competitive.
Key VERTICALS
Mining
Industrial
Manufacturing
Security
Multi-tenancy with deep isolation at heart
With a high grade of automation, Flasheye can also decrease operational costs as well as manage multiple customers with multi-tenancy capabilities in one single platform. Proactive monitoring also enables FlashEye to act or inform customers before incidents cause any operational impact, for example when a LiDAR lens needs cleaning.
Try it yourself
Book a demo
Deploy container application across a distributed edge cloud in minutes. Book a demo today to have a closer look at the Avassa platform!
Learn more
Learn more about Flasheye here: https://www.flasheye.se/
Learn more about Avassa's edge application management platform here: https://avassa.io/platform