Customer testimonial
iotcomms.io uses Avassa to create a hybrid communications solution for mission-critical applications
iotcomms.io is a serverless communications platform provider for critical voice, video, and alarm communication services. They chose to use Avassa's edge application orchestration platform to create a hybrid solution enabling them to accommodate the diverse requirements of enterprises that need to run their applications in the cloud, at the edge — or in a combination of the two. iotcomms.io offers full flexibility for businesses with a need for a truly hybrid environment.
A shift in customer requirements
calls for flexible solutions
The cloud computing revolution has brought about unprecedented infrastructure capacity, scalability, and flexibility. Almost every industry has jumped aboard the cloud train and is on the way to migrating their resources to public clouds. There are, however, certain resources that cannot or should not be moved to a centralized cloud because of data privacy restrictions, latency, or uptime requirements. In some industry verticals, the number of these non-cloud compatible resources can be substantial and can also include business-critical applications. Instead, it is beneficial to run these applications at the edge of the network, often distributed across businesses' physical locations — what is referred to as edge computing. This encourages vendors to expand their IT service offerings to be able to meet the requirements of clients with more complex conditions and needs. And that is exactly what iotcomms.io has done.
iotcomms.io is a real-time communications platform provider based in Sweden. Their innovative platform is designed for critical voice, video and alarm services for industries such as healthcare, IoT, alarm industries, and telco. As businesses in iotcomms.io's target market settled on what resources to move to a central cloud and what resources to run on-prem (or at the edge), they — as a vendor — decided to broaden their offering, making it fully flexible to where their customers could run their solutions. And with enterprises navigating both vertical-specific, national, and even international regulations and compliance standards, an adaptive approach to application placement becomes a key competitive advantage.
By using Avassa's edge orchestration platform we can efficiently deliver our cloud-native serverless functionality also for on-prem and edge use cases.

Jörgen Björkner, co-founder iotcomms.io
A hybrid approach with streamlined tooling
To meet these dynamic needs, iotcomms.io created a hybrid solution using Avassa's edge application orchestration platform which allows their customers to continue running applications where they perform best — at the edge or in the cloud — and add the most value. iotcomms.io offers their customers a true hybrid environment using the same agile and flexible cloud tooling regardless of application placement. They created a solution focused on securing availability and data privacy compliance in any location, giving them a uniquely strong position within hybrid communication solutions. Using Avassa, they bridge the tooling gap between already implemented cloud tools and edge environments, allowing teams to spend their time on developing, deploying, and monitoring mission-critical applications instead of maintaining their orchestration tooling in two parallel environments.
Adding an application-centric orchestration
tool that delights operations teams
Avassa's platform applies an application-centric approach. This means that operations teams can focus on packaging container applications according to their preferences, and then use the same tooling to easily deploy, orchestrate, and monitor the applications efficiently and securely in both cloud and edge environments. This is what iotcomms.io refers to as true hybrid, and they now have unique flexibility built into their solutions offering.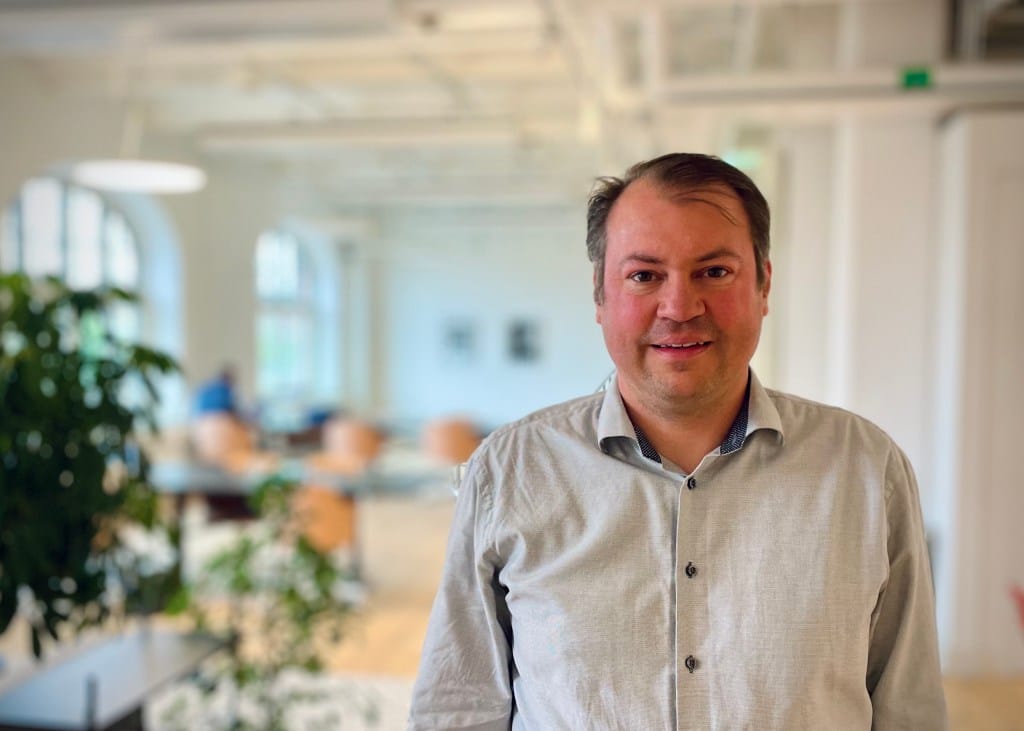 "Hybrid solutions are not the same as double solutions. For us, it was important to create a truly hybrid solution where the central and edge environments are smoothly combined and managed efficiently. By using Avassa's edge orchestration platform we can efficiently deliver our cloud-native serverless functionality also for on-prem and edge use cases. Our customers can consistently integrate with our functions using their tooling of choice regardless if they are executed in the cloud or in an edge data center. This enables us to be fully flexible for whatever requirements and needs our customers have when it comes to data and application placement." says Jörgen Björkner, co-founder at iotcomms.io.
iotcomms.io, founded 2018 in Stockholm, is developing a serverless communication platform for real-time communications services. The platform is designed for mission-critical applications and attracts companies within sectors such as healthcare, alarm industries, IoT and telecom. With iotcomms.io, established and new solution providers get access to secure alarm, voice & video building blocks, and can move fast to the market with a solution that scales serverless – both in size and globally. Learn more at iotcomms.io.
Try it yourself
Book a demo
Deploy container application across a distributed edge cloud in minutes. Book a demo today to have a closer look at the Avassa platform!